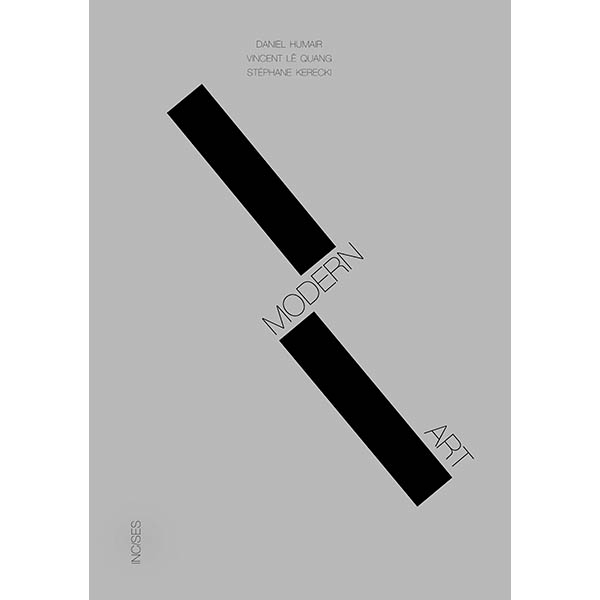 Modern Art
DANIEL HUMAIR
STEPHANE KERECKI
VINCENT LÊ QUANG
LABEL INCISES, DISTRIBUTION OUTHERE
INC001
Release date: 22 September 2017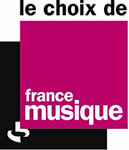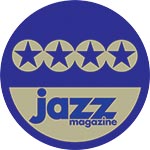 The Modern Art trio, initiated by the world-renowned painter and jazz drummer Daniel Humair, brings together two of the most talented representatives of the current generation: Vincent Lê Quang (Riccardo Del Fra, Aldo Romano, Henri Texier...) and Stephane Kerecki (Winner of the Best Jazz Album 2015 with Nouvelle Vague, and Yaron Herman, Anne Paceo, Jacques Schwartz Bart...). This trio takes it upon itself to visit the great painters of our time through music.
Whether these relationships are friendships, collaborations, similarities in gesture, improvisation and colour, all these links with jazz participate in the creation of an artistic family, to which the Modern Art trio proposes to pay tribute.
Alan Davie (Stéphane Kerecki)
Alan Davie (Stéphane Kerecki)
Bleu Klein ® (pour Yves Klein) (Stéphane Kerecki)
Larry Rivers (Daniel Humair, Vincent Lê Quang)
Pierre Alechinsky (Tony Malaby)
Cy Twombly (Stéphane Kerecki)
Bram Van Velde (François Jeanneau)
Jean-Pierre Pincemin (Daniel Humair, Stéphane Kerecki)
Paul Rebeyrolle (Stéphane Kerecki)
Vlada V. (pour Vladimir Veličković) (Daniel Humair)
Bernard Rancillac (Vincent Lê Quang, Stéphane Kerecki)
Sam Szafran (Daniel Humair, Vincent Lê Quang, Stéphane Kerecki)
Daniel Humair : Drums
Vincent Lê Quang : Ténor & Soprano Saxophones
Stéphane Kerecki : Double Bass
Daniel Humair :
"This Modern Art record project is an invitation to discovery. These pieces by Vincent Lê Quang, Stéphane Kerecki and myself are not really tributes; I prefer the idea of correspondences, parallels, encounters, affinities and curiosities. We chose several 20th century painters. Either we had such and such a composition in our bag that corresponded to the pictorial universe of an artist, or we composed in relation to the work of the painter.
The spirit more than the letter. Modern Art is about neighbourhoods, cousinships, free associations. I am a musician and a painter, but I don't try to establish a direct link between the two expressions: the link, if there is one, is the colours, but not at first sight. "Red is Sonny Rollins, blue is Bill Evans", that would be too easy!
Jackson Pollock for "White Light", his painting on the cover of Ornette Coleman's Free Jazz album.
Alan Davie, because before he was a painter he was a musician, a tenor saxophonist. Alan was a close friend and his painting influenced me a lot.
Bram Van Velde, whom I knew a little, because François Jeanneau composed a beautiful song in tribute to him, which we recorded with the Humair/Jeanneau/Texier trio in 1979. He is a great colourist and a strong personality.
Pierre Alechinsky because he is a friend who is close to jazz (Benoît Quersin and Chet Baker lived with him in the mid-1950s and he signed the cover of an album by Michel Portal, Dejarme Solo!) Alechinsky is a great master, a great colourist with a brilliant line. He is also a phenomenal printer, perhaps one of the greatest. He has a keen sense of the aesthetics of the book and the image, and he knows all the intricacies of lithography and engraving.
Vladimir Veličković and Yves Klein because I have worked on films about them.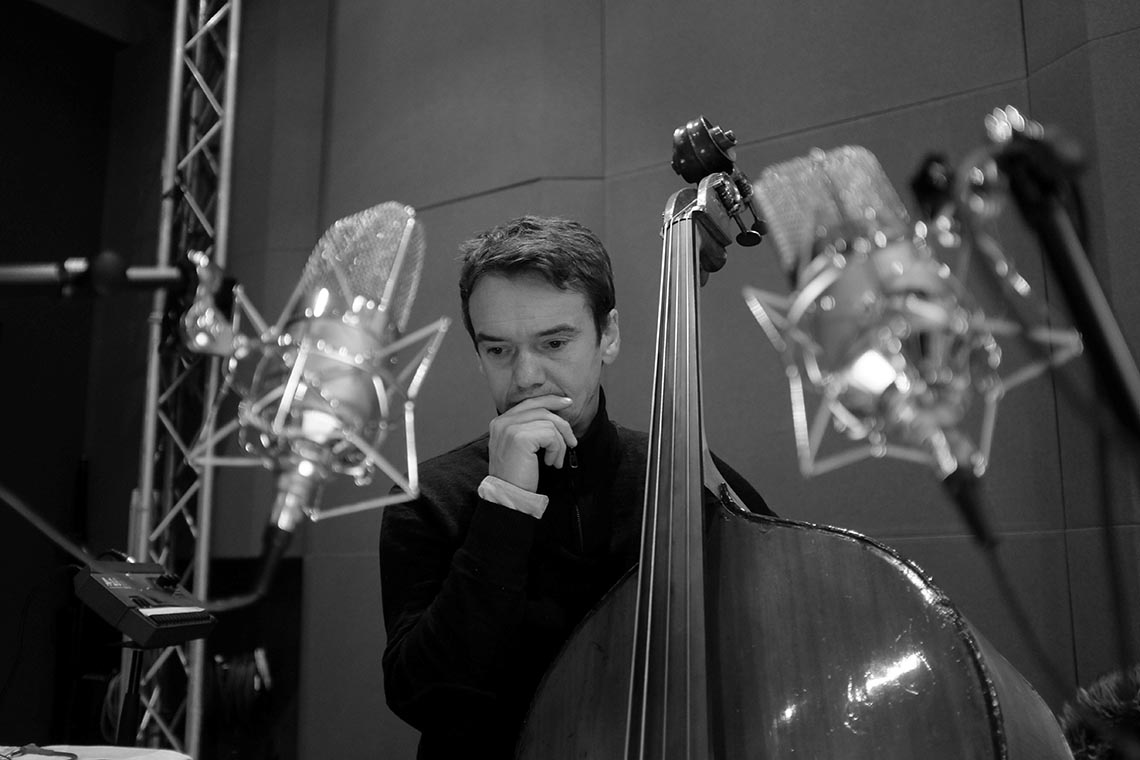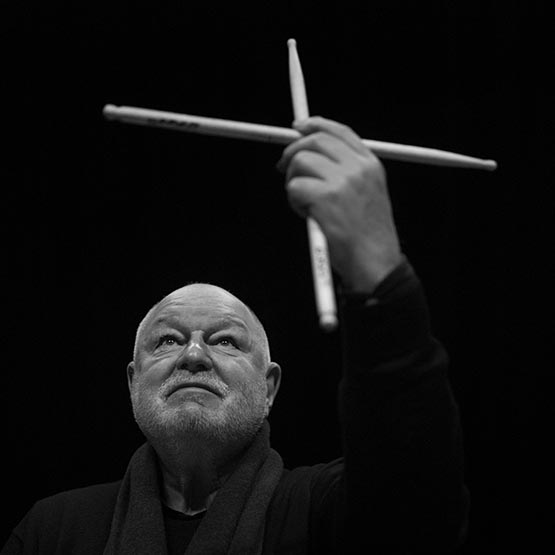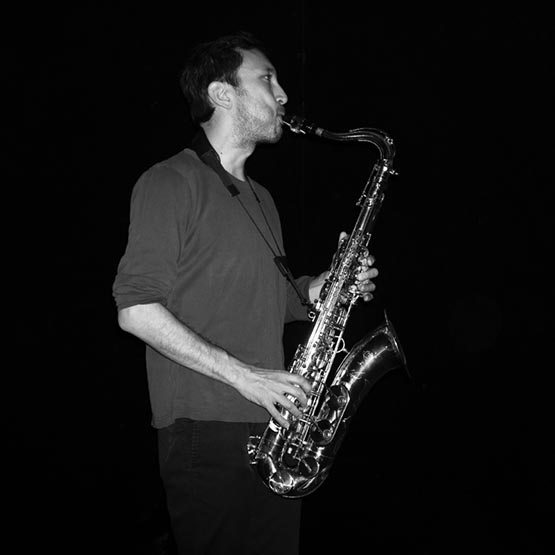 Copyright Olivier-Charles Degen
Follow us on the networks!